The energy park as
Pioneer and trailblazer
Our hydropower projects
In the region –
with the region.
Hydropower plays a minor role in our region. It is all the more important to us that we were able to revitalize the small hydropower plant in Trautmannsdorf and put it into operation in October 2021. With the revival, we are spanning the historical arc of hydropower utilization at the former site of the Seidl Mill on a tributary of the Leitha River into the present day.
The addition of hydropower generation to the portfolio underscores Energiepark's expertise in renewable energy.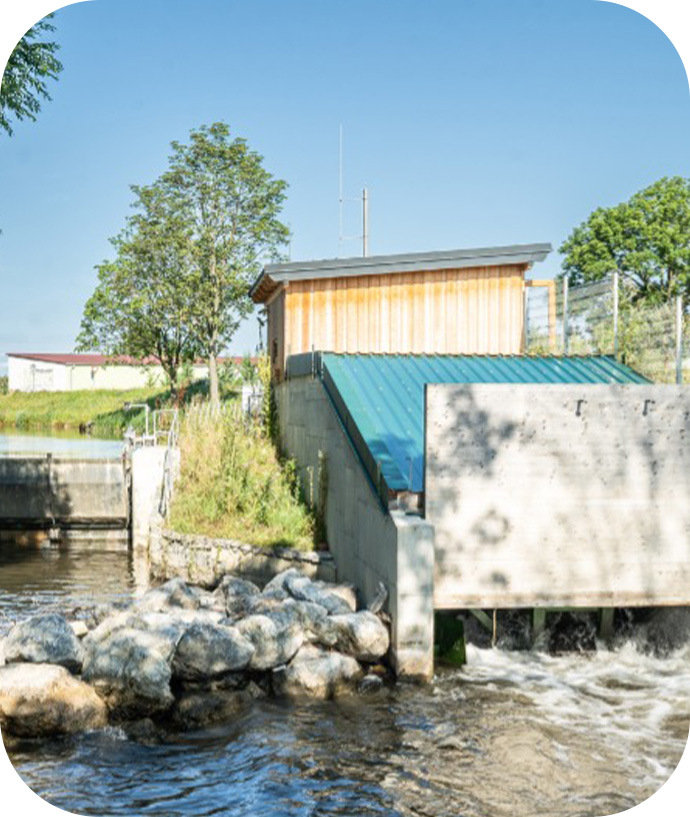 Electricity for households